DCH Price Difference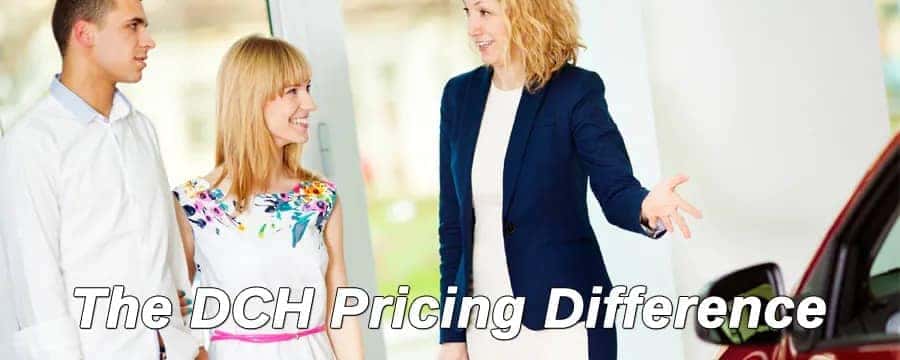 We don't just sell cars-we build relationships with our customers that begin in the showroom. That's where you find our friendly, knowledgeable team ready to answer your questions in a setting that is welcoming and pressure-free.
The DCH Way, our standard of excellence, leaves no room for hard-sell tactics. Instead, it assures you that our team will deliver an outstanding experience whether you visit to pre-shop our inventory or arrive ready to make a purchase.
Here are just a few of the advantages of working with a DCH dealership:
All transactions are transparent and fully disclosed.
No hard sell; no gimmicks; no phony promises.
3 day / 300 mile money back guarantee.
5 day / 500 mile exchange policy.
We will honor written trade-in price quotes for five days.
You can shop thousands of our new and used car inventory online from the comfort of your home or on your mobile device.
A percentage of the proceeds from every car sold and all service performed will support our Teen Safe Driving Progarm.
Visit DCH Wappingers Falls Toyota soon to experience the DCH Way of doing business.